Stress-Free Vet Visits for Our Feline Friends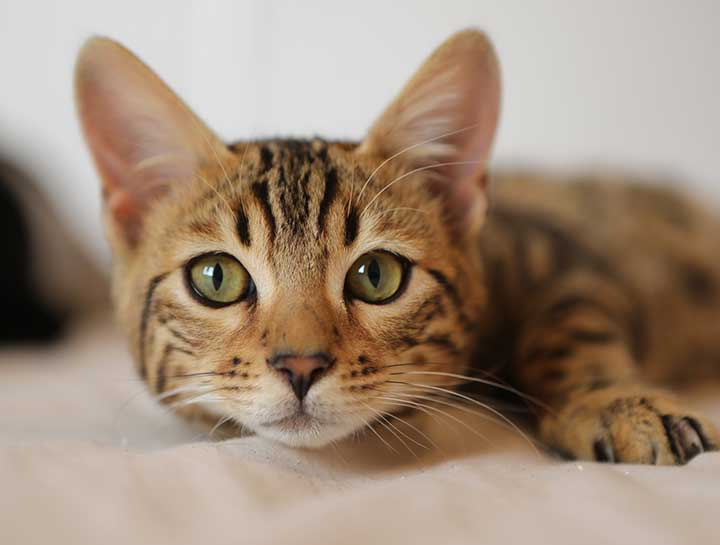 November 12, 2019
Attention Fellow Cat Lovers!
Have you heard the great news? It seems that lately, feline patients at Wauwatosa Veterinary Clinic and East Tosa Veterinary Clinic are feeling a lot more relaxed and comfortable while visiting the vet! This is due to some changes we've made to the clinic and our approach to patient handling. Our continued success depends on our pet parents though, and your willingness to see the entire experience from a cat's perspective.

Here's what you can do to help.

Prepare the Carrier to Make it a Welcoming Place
Remove the top half of the carrier and suddenly it becomes an open box! What cat doesn't love sitting in an open box?! Place it in a sunny spot, line it with soft bedding, add catnip and toys, and let your cat "discover" this cool spot to hang out. Later on, you can reassemble the carrier with the door open or off.
Level Up! Give a special treat every time your cat goes in the carrier to build a positive association with it.

Getting to the Vet with Your Happy Pet
Adjust your vehicle's climate to match that of your home, and make sure your carrier is prepared and welcoming for your cat (i.e. don't forget the Feliway!). When you are ready to go, gently coax your cat into the carrier with an irresistible treat - try popcorn, tuna, corn chips, whipped cream, or cooked chicken.
Remember that the outside world, full of unfamiliar sights, sounds, and smells, can overwhelm even the most brave and curious cats. Cover the carrier with a towel or blanket and support it from underneath as if you're carrying a fragile package. The handle is designed to be used just for lifting, not carrying like a suitcase. Place your precious cargo securely behind the passenger seat.
Give yourself plenty of time. Remain calm. Drive smoothly. If you rush, your cat will sense your stress. Choose relaxing music - now is not a good time for a lively Backstreet Boys sing-along!
Level Up! Take short practice rides around the block a few times in the weeks before your appointment. Use the opportunity to assess your cat's level of stress and anxiety and talk to us about how things go.

Arriving at the Vet
When you enter the lobby, set the carrier on a bench or counter away from curious dogs and children during the check-in process. You can also call ahead and ask to wait in the car until an exam room is open. Once inside the exam room, you can remove the top half of the carrier or just open the carrier door. There is no need to drag or force your cat to come out immediately.
Next, help your cat relax. Get out the extra special treats and toys you brought along. Some cats like being brushed or groomed. Do whatever you know makes your cat happy!
Level Up! Bring your cat to the vet for "happy visits" that don't involve exams or injections. At home, practice mimicking the type of handling that happens during an exam. And always follow-up with treats! Looking for ideas on how to 'train' your cat for their veterinary visits? Just ask us and we'll be happy to help!

A Word About Fractious or Aggressive Cats
We understand that your cat is not mean, bad, or evil if they act out while they're here to see us. They're just afraid, defensive, and misunderstood. We've got solutions to help with all levels of fear and stress that cats experience during a veterinary visit. You'll encounter no shame or judgement from us, so please speak honestly and openly about your concerns.
Most importantly, know that we LOVE your cat! We love all cats! We want to see them as often as needed to maintain good health, and we want YOU to feel happy and stress-free about coming in to see us too!