Improve your pet's mobility and recovery faster.
We are proud to provide comprehensive Physical Rehabilitation services through our Total Pet Rehab Program. Dr. Elaine Binor and Certified Veterinary Technician Amy Murphy, are both experienced Certified Canine Rehabilitation Practitioners & can help your pet maintain or regain their mobility following injury, surgery or just due to aging.
Our rehabilitation team will utilize a number of a number of techniques to make sure your pet receives as many benefits possible.
Learn more about our Pet Rehabilitation services: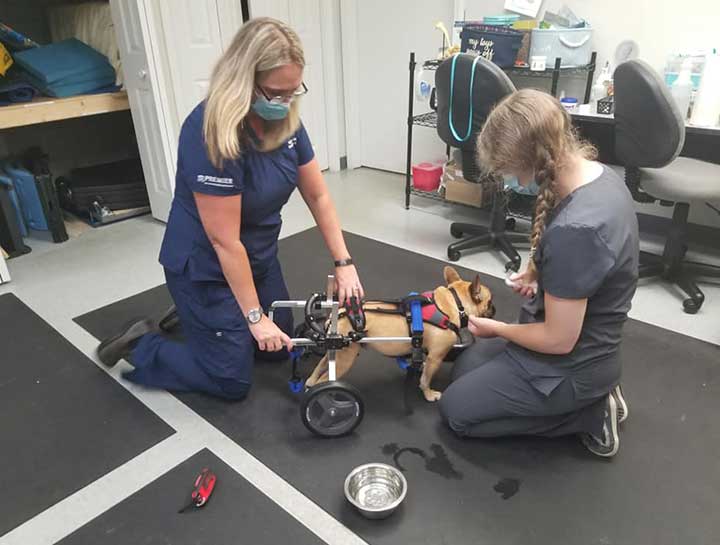 Reduce pain, improve mobility and overcome injuries.
A non-invasive holistic treatment.
A holistic approach to healing using the power of touch.